For 'Trouble-free' and 'profitable' relationships
Creativ spirit 'with permanent marks' is with you!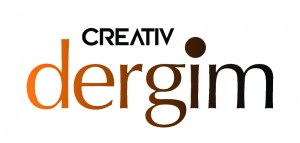 Customers, employees, products, ... Sales, profits – losses and so many various kinds of numbers... Of course, they are all very Important ... Of course, companies ride high and can reach their goals through these figures.
However, as it is known the concept of 'reputation' is the most important 'invisible value' of a company and Creativ has been investing in its reputation since the very first day it was established. In addition, our principles of transparency, dynamism and creativity accompany our being 'hypercritical', which creates our difference and the reasons for you to choose us, as usual.
It is natural that Creativ Magazine is also produced in the same mentality. Our magazine does not only consist of putting the words on paper and conveying them to the readers… The main purpose is to create 'trouble-free' and 'profitable' relationships by exhibiting a certain attitude, understanding and manner.
Numerous magazines 'leaving permanent marks', which we have published and reached you so far, is a product of such a spirit and understanding…